How is your child doing at school or university? How is your child feeling right now? As a parent, you know your child better than anyone, and you know when s/he is happy, full of self-confidence, motivated and achieving well at school and in life
or

sad, frustrated, anxious, demotivated, uninspired, perhaps angry. Together, we will find excellent solutions to improve your child's academic performance and self-confidence, focusing on current and future well-being.
There is overwhelming theory-based evidence about the benefits of parents being involved in their children's education. Children who learn differently, who are gifted/talented, with high potential, or emotional and self-esteem issues need support. Parental involvement positively affects children's academic performance. Better academic achievement leads to improved emotional and social personal development, fewer behavioural problems, higher achievement and greater enjoyment of school, and most importantly, a love of life.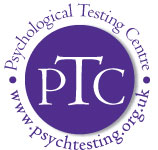 I am a qualified cognitive IQ assessor, PGCE teacher and specialist SEND educator with many years' experience in learning differences, high potential, giftedness and talent. I am the author of Dyslexia: TIME FOR TALENT.
I and my family have dyslexia, so I understand first hand as a woman, business woman, specialist educator and parent exactly what can be achieved with excellent support. I am very upbeat and highly positive and motivational about the outcomes for both children and adults when they are understood and receive the right level of support. My approach is holistic: mind, body and soul.
If your child is suffering from low self-esteem, showing signs of frustration, retreating within or is disaffected about school or misbehaving, you will be suffering too. For most people, discovering they have a learning difference such as dyslexia, dyspraxia, dyscalculia, a speech and language difficulty or ADHD can be a great shock or a massive relief. Discovering that your bright child is not reaching his/her potential is upsetting and frustrating for both of you.
It is important that you discuss this with a qualified professional who can steer you in the right direction and reassure you.
Parent Coaching –
Plan of Action
I work with parents to help you develop a plan of action and handle the academic and emotional impact of your child or young adult having any form of difficulty or giftedness to help your child lead a happier life at school, university and into the adult world of work. The world of education can be a mind field, but I will help you find a positive way forward. With a bit of guidance, your child will feel supported and empowered and so will you.
Expert guidance on how to help your child at home
Specialist support for dyslexia, dyspraxia, ADHD, Asperger, ASD, memory and many other learning challenges
Choosing the right educational environment for your child
Health and nutrition – exercises and nutrition that engage the brain and promote optimum well-being for learning
Motivation techniques
Self-esteem techniques
Improved behaviour techniques
I very much look forward to working with you.
Parents Coaching –
Choose the Right School or University
Finding a school or university that is appropriate for your child involves a fair amount of research, especially if you suspect or know your child has a learning difference. It is important to do your homework thoroughly before visiting or selecting a school. Often word of mouth can be a great recommendation. But if you are new to an area or your friends' children have different requirements, it is best to seek advice from a educational professional.
Choosing the right school or college is fundamental to your child's happiness.
As an ex-pat and consultant to schools in the UK and worldwide, I offer parents excellent advice relocating from abroad back to the UK and vice versa. I take into consideration your child's and family's needs, what academic and emotional support to look out for in state and independent schools, colleges and universities in the UK and abroad.
For fast and excellent solutions to your concerns, we can Skype. The consultation will be targeted to your child and family situation. To make sure we can spend quality time dealing with your concerns, I ask you to complete a family questionnaire prior to your session; this way, I will already gain good insight into your concerns, and then, we can spend quality time planning a positive way forward.
Young People Coaching – 
Get supported, get motivated
I coach 1:1 with your child in areas such as motivation, self-esteem, self-confidence, emotional intelligence, study skills, reading, spelling, maths, handwriting, modern foreign languages, memory strategies, social and behavioural issues.
My coaching style entails an holistic approach to your child's behaviour and learning:
Big focus on raising self-confidence and self-esteem
Identifying hidden talents
Developing a love for learning and good behaviour
Identifying personal learning styles that are crucial for studying and future careers
Motivational techniques that encourage and inspire
Recommended exercises and nutrition that engage the brain and promote well-being
We have a few sessions Face-to-Face to get to know one another and build rapport, then we take the sessions via Skype. Working via Skype is hugely effective. Children become organised, it saves them travelling time, working in their own environment, they love working online, being in control of their own learning and learning from the comfort of their own home.
Please contact me to book a complimentary 90 minute pre-coaching consultation to see how I can support you.
I very much look forward to working with you.
Carolina