Congratulations! You're either writing a book, thinking about writing a book or you've start writing a book but can't get finished! Amazing! Most people spend years or an entire life time wanting to write a book, but never do.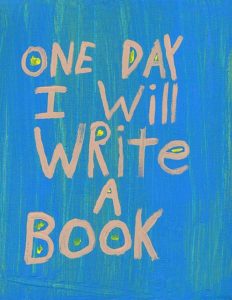 Maybe you are looking to write a book to enhance your career? Perhaps it is on your bucket list of things you would like to accomplish?
Whatever your reason, as a published author and coach, I will motivate and coach you in the writing and publishing process. I can help you brainstorm, plan your writing, market and publish your book. I will help you to draw out your creative genius. We will explore your relationship with the blank page. Where "writer's block" really comes from, how to combat it, and how to go beyond the quirks of your personal psychology to live each day from your innate creativity.
Do you have any of these thoughts?
– "I want to write a book to build my business, to further my career, to get more clients, to make an impact on the world."
– "Writing a book has been on my bucket list for years."
– "I feel like there's a book inside me. I just don't know how to get it on paper."
– "I can't find the right book idea."
– "I keep getting 'writer's block."
– "My spelling and grammar aren't up to scratch."
– "I'm a coach, consultant or speaker, and I want to earn more respect in my field and raise my rates."
– "I have no idea where to start."
Whether you want to write novels, nonfiction or screenplays that entertain the world or books and blogs that change people's lives for the better, I will help you ignite your passion and reignite that spark of creativity within you.
My Tips on Writing a Book
Create an inspired writing environment, where you are comfortable and won't be distracted. This might be in your office, your dining room, your bedroom, in your bed, on your terrace, on the beach, or amongst nature, for example.
Be disciplined about when you write. Make time in your diary. If you are writing for long periods, take regular breaks and do something fun, don't isolate yourself.
Get in the zone – have your ritual. One way to get into the zone is to practise mindfulness. Being mindful and in the moment allows our mind to stop racing, stop us thinking about all the things we need to be doing and renews our energy levels. It enables us to get focused. You can practise mindfulness in many ways: take a walk and enjoy the surrounding nature, meditate, mindfully paint, even eating a square of chocolate very, very slowly!
Join author and self-publishing forums. You may even choose to attend a short writing course to focus your ideas and expand your knowledge.
Understand the self-publishing or traditional publishing process, get to know publishing companies' formatting requirements. That way you will start with the formatting layout that is required.
Find a book idea that sells! Do your research. Is there a market for your book?
Draw a MindMap of your chosen topic or novel and pour your ideas on to paper. Remember that every idea is worthwhile, so don't discard anything until after you have finished brainstorming.
Assemble your MindMap ideas into themes/sections. Then into logical, progressive chapters. In the case of nonfiction, I find that using sub headings and bullet points really help me focus on the contents of each chapter.
Write a book proposal. Even if you are not planning going down the 'traditional' publishing route, it is good practice to write a book proposal. It will help ensure you cover every aspect of the book publishing process, so that you are as professional as 'traditional' publishers.
Get feedback about your book proposal.
Some authors like to use novel writing software or writing programs, which break the process of writing into manageable chunks and helps you develop themes, characters and scenes.
Check publishing formatting requirements. Start writing your book in the format/template in which it is going to be published. To format retrospectively is hassle and you may have to undo all the inner formatting.
In the case of nonfiction, reference clearly as you write, so you don't forget to acknowledge any sources. Don't leave referencing to the end, when you may have forgotten where the source came from.
When you have finished writing the first draft of your book, make sure you have Beta readers who read your book, such as book reviewers. I paid for a book review, which gave me excellent feedback and suggestions to work on.
Make adjustments. Check word count. Check grammar, spelling and layout.
Make sure you use a professional editor and indexer – this is vital. You can find editor and indexer associations worldwide, by genre specialty.
Think about Copyright, Design and Patent Act 1988 and disclaimers.
I wish you good luck and fun in your writing!