A warm welcome to the beginning of an exciting new chapter in your life and businesses.
I'm Carolina Frohlich, High Performance Life Coach and Business Coach to ambitious Leaders and Entrepreneurs.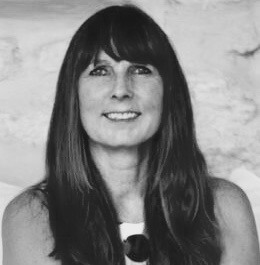 "Carolina is one of the UK's leading transformational life and business coaches."
I am an accredited Transformational Life Coach, Business Consultant, Entrepreneur and award-winning Author. I am an expert in how business, careers, relationships, family and lifestyle all interconnect.
I have twenty five years' experience in coaching high performing clients in the corporate world at board level, in public enterprise and high-profile private individuals.
It is my privilege to coach men and women of all ages: successful Entrepreneurs, Leaders, Celebrities, CEOs, DEOs, Executives, Barristers, Lawyers, Surgeons, Doctors, Actors, Sportsmen, MPs, Creatives and busy high-performing professionals. I help my clients maximise their potential and performance in all areas of their professional and private lives and LIVE POWERFULLY.
My clients are powerful visionaries. They are high performers who are successful or aspire to lead successful, meaningful lives. They take action. They love growth, accomplishment, adventure, variety, flexibility and freedom. They are highly curious and excited about life; they are open-minded, passionate about what they do and love having fun. Many work internationally. Being successful, happy and leading extraordinary lives are major priorities. 
Benefits of working with me
The power of the work I do is evident from the offset. I am experienced, structured, flexible and action-oriented.
I transform people's lives.
I help you live powerfully. 
I am an expert at how business, careers, relationships, family and lifestyle all interconnect.
Transformational coaching is at the cutting edge of coaching. My coaching not only seeks to achieve performance- and life-related outcomes and goals, through transformational coaching and positive psychology, we also explore the deeper, more meaningful reasons behind any presenting patterns, challenges and aspirations you have.
As the pioneer of HQ™ – the Happiness Quotient, we will consider your happiness levels for all areas of your life.
Not only can you expect a greater understanding of who you are at the core, you will identify what you really want, accomplish personal and professional aspirations and have an overall greater satisfaction with life. As well as:
a much healthier lifestyle

improved energy levels, fitness and wellness

fresh perspectives on personal challenges

clearer direction of where you're going

greater leadership skills

improved belief system

increased self-confidence and self-esteem

greater self-awareness and higher levels of emotional intelligence

enriched relationships with family members and work colleagues

enhanced life-work balance

improved personal time management so you have more free time

greater interpersonal effectiveness

improved communication skills

improved business management and higher work performance

SMARTer planning and decision-making skills
I will save you precious time, energy and money, so you can achieve your desired results easier, faster and more authentically. But more importantly, you will gain real insight, digging deeper into who you really are, what you really want, and through that process, gain much greater self-awareness.
I can help you see what you're missing, identify any limiting beliefs and work with any blind spots. You will gain greater clarity about your goals, motivations and actions.
I will guide you and make you very accountable to mapping out your visions and goals, getting the results you want and encouraging you in being very present in your life, having good relationships, improved wellbeing and plenty of fun along the way.
A few things about me
Coaching is at the very heart of my life. I have always worked with high achievers, because I know what it is to be a high performer. I also know what the associated high performing challenges, fears and pains are. No matter how successful we are in our professional or private lives, sometimes we just get stuck, stressed or even burnt out.
My own successful experiences of being regularly coached and mentored since twenty five years, at key moments of my life, where I wanted to seriously raise my game, make incredible life changes and achieve big (and little) goals inspired me long ago to coach others.
Of course, there have been unwelcomed glitches and big life events along the way. Challenging times have brought wisdom, determination, experience and empathic understanding. I have dug really deep with an enquiring mind and a driving passion to overcome them and to live my life of purpose, be an example to my family and lead the lives and international lifestyle we choose and love.
Born in London and educated in the UK and Spain, I have worked and lived in several countries. I am an international career woman, balancing my successful career with raising an incredible, soulful family. I am the immensely proud parent of two inspiring adult children, a daughter and a son who are highly motivated and both pursuing their life purpose, careers, aspirations and adventures.
I am a native speaker in English, fluent in Spanish and intermediate speaker of Catalan and German. Outside of work and family life, I continue to have fun and love walking, sailing, skiing, Tai Chi, swimming, writing, the arts, international culture, photography, practising daily Mindfulness and travelling.
I invest in my personal development every year, so I can continue to live an extraordinary life and be an outstanding coach. I lead by example, I have a mentor and coach too!
How I work
Our partnership will be deep and very powerful. I am your personal high performance coach. 
Over the course of many years, I have honed my coaching programme into a successful 4 stage approach and HQ™ – the Happiness Quotient assessment. My coaching programme strategically guides you through a logical and flexible coaching process. Flexibility is key, as no two people are the same. This 4 stage approach is 100% tailored to you, your aspirations and your goals.
I work via telephone, Skype, Zoom and face-to-face with clients all over the world. Telephone and Skype are hugely efficient and productive in terms of your busy schedule and our valuable time together. 
I offer weekly and fortnightly coaching sessions for new clients and monthly and yearly coaching for existing clients. I also power coach face-to-face for 1/2 day, 1-day or 5-days. Take a look at my packages for further information. 
My waiting list for weekly coaching sessions is approximately 7-10 working days long, occasionally sooner. I have reserved sessions for pre-coaching consultations. Within a couple of days of you contacting me, we will be talking about how you want your life and businesses to change.
What to do next
Call me or email me to book a complimentary 90 minute pre-coaching conversation to see how I can help you. 
I am really looking forward to working with you.
Carolina's Bio
My coaching career spans from business consultancy, IT consultancy, management accountancy, education, careers, to lifestyle, family, health, mental & physical well-being. 

BA HONS Business (1ST Class Honours), Surrey University. I decided that I wanted to get a First Class Honours in my Batchelor of Arts in Business, so I got myself a coach (we're talking a few years ago now). I remember my tutor telling me I would not get a First, as it was nearly impossible. That made me even more determined to accomplish my goal. My coach championed me and believed in me. Getting a First Class Honours set me on an incredible career path and is the structured backbone to my work. I am forever grateful to my coach. 

National Westminster Bank plc, University Business Student of the Year prize and award. Don't think I have shaken as much when I was called up to the stage during my graduation ceremony to collect my award and £500 prize money (a lot of money in those days) and give a speech to several thousand people. 

Diploma in Transformational Coaching, Animas Centre for Coaching, London. The world's leading school of transformational coaching. Best course I have ever done.

Diploma in Leadership & Management, Shaw Academy. 

Leadership Skills, Dale Carnegie London. 

The People Side of Business Transformation, Dale Carnegie London. 

Living from the Inside Out, Michael Neill Coach. 

Existential Coaching Training, Yannick Jacob.

PGCE, Kingston University. It's not true what they say about those who teach …. whilst working as a management consultant, I purposefully trained as a teacher, much later on in life, to help my kids with their homework, which was a nightmare at the time. Turned out to be an incredible result for all of us and ignited the author in me. 

CCET, IQ testing, British Psychological Society. All things psychological, IQ, talents, challenges, confidence and a whole lot more. 

MA & OCR SpLD, Bath University and Helen Arkell Centre. I became a well-known expert in dyslexia, dyspraxia, dyscalculia, ADHD, talent, giftedness, multiple intelligences, learning styles, emotional intelligence and high performance. 

Diploma in Spanish Translation, Institute of Linguistics. I adore Spanish literature, culture and language.

 

Cert. Mindfulness for Health and Stress, Breathworks. Mindfulness has changed my life and performance levels. I have been practising daily for over six years.

Award-winning author of coaching book: Dyslexia: TIME FOR TALENT. One of my proudest achievements receiving this international award and many incredible reviews in magazines and journals, such as the Royal College of Nursing, in 2014. But much more importantly, and the whole reason for writing the book, was to make a big difference in the lives of so many. 

Member of the Institute of Directors (IoD).

Qualified member of the International Coach Federation (ICF).

Qualified member of PTC, Psychological Testing Centre, British Psychological Society.