You are the most important asset in your life and business. How much time do you take off just for you, to regroup your thoughts, feelings, generate new ideas and focus on your goals?
This empowering coaching break is the perfect opportunity to relax, recuperate, regenerate and brainstorm in stunning surroundings, whilst receiving 1:1 intensive coaching to address your visions, goals, businesses and life.
Your 4-day long-weekend break, or 7-day retreat, at a 5-star luxury hotel on the Balearic island of Eivissa (Ibiza), is uniquely tailored to you.
There are daily, direct flights with British Airways throughout the year, 2-hours 10 minutes from London City Airport to Ibiza.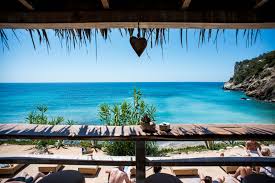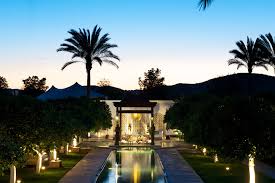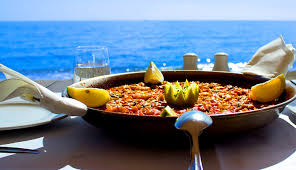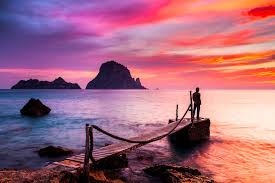 My clients stay in one of two hotels. 1). 5-star luxury hotel close to town, or 2) 5-star luxury agroturismo hotel in the countryside (agroturismo is status granted by the Spanish government for naturally sustainable agriculture luxury hotels). Both hotels are designed to high standards and both have swimming pools, massage, holistic therapies, spa and gym facilities to ensure you unwind.
Ibiza is UNESCO protected natural heritage, with a glorious mix of VIP luxury and down-to-earth, soulful living. Here, you will reconnect with your mind, body and soul. The island is blessed with ancient Phoenician, Carthaginian and Moorish architecture and culture that dates back 2,500 years. Immerse yourself in the treasured history of Dalt Vila, the Old Town, cobbled narrow streets on a little mountain by the sea with panoramic views, delicious sustainable local cuisine, stunning coastlines, hidden coves, soulful countryside and stunning sunsets.
Depending on the time of year, you can play golf, go sailing, kayaking, paddle boarding, horse-riding, hiking, walking or mountain biking amongst the stunning Mediterranean coastline and countryside.
1:1 Coaching
Before your coaching retreat takes place, you and I will have had a long and productive pre-coaching discussion to see how I can help you.
This is followed up by an in-depth Coaching Questionnaire which formalises where you are currently at and what you want to achieve.
We then discuss what you would like to get out of your break or retreat, so I can tailor and organise your break to you.
Before you arrive, we will have got to know one another and each other's coaching style of working, so we make the most of your coaching sessions. 
Meet and Greet
Personal collection by me at Ibiza airport

Or, if you wish to rent a car, I will help you organise that

I will take you to your hotel to drop off your luggage and show you around
Example Daily Itinerary
Awaken to a refreshing swim, empowering gym workout, a round of golf, yoga class, relaxing massage, spa or whatever you love doing

Enjoy a wholesome breakfast in chilled out surroundings at your hotel

Personal 1:1 coaching each morning around 11am (or earlier if you prefer). You will receive 2- or 3-hours dedicated daily coaching with me depending on your coaching goals. Coaching can take place at your hotel, other times my clients like to walk whilst coaching or sit by the coast or amongst nature. You choose

From 1pm onwards, your time is yours

Take lunch at a glorious location of your choice

Pursue some of the many outdoor activities or visit ancient Carthegian and Moorish ruins, hidden coves, wild nature and dine at unique locations

At any stage of your break, should you wish for me to show you around the island, I would be pleased to do so
Dates and Prices
Next 4-day and 7-day availability between 25th September to 17th October 2017.
Please contact me to tailor your requirements and for more information on prices and your preferred dates for this year or dates in 2018.