20 years succesfully coaching ambitious leaders
As an ambitious high-achiever, you want to perform and live powerfully in all areas of your life and businesses. You are motivated and driven. You work hard, play hard and make things happen. You want the best for you, the best in your work, the best in your relationships and the best for your family.
No matter how successful you are, you know there is another level to your unlimited potential and personal success. You continually aim for personal development, business growth and meaningful relationships. You don't go it alone. You know the benefits of working with a coach.
Your long term success and happiness depends upon a well-balanced, healthy, fun life, with good relationships and knowing yourself inside out. You can still be successful in your career, whilst nurturing your happiness, health, fitness and personal relationships. Having a full life outside of work, pursuing your dreams, living a life of purpose, maintaining excellent mental and physical health and having plenty of fun is fundamental to living an extraordinary life. 
I coach successful high achievers and high performers just like you. No matter what your ambitions or obstacles are, I will help you achieve your aspirations and goals. 
What do you want to create, change or achieve in your life today?
If you are not achieving your deep-down visions and aspirations, something needs to change.
What do your deep-down visions and dreams truly look like?
What does personal success really mean to you? 

Perhaps you want to make a greater impact or make a bigger contribution in the world, or leave a lasting legacy?

At what personal capacity are you currently performing?
Is your innate drive for success robbing you of passion and happiness in other areas of your life?
Do you want to improve your health and fitness levels, so you have more energy?
Even though you have a big heart, are you living in your head? How is this affecting your relationships? 
How much freedom do you have to enjoy what really matters to you? 
Do you have a 'big idea' you'd like to bring to life?
Are you looking to make some kind of big, transformational change in your life – or embarking on an exciting new vision or adventure?
As high achiever, your fear of failure, of not producing your personal best can highjack your emotions, sending you into fight-flight-freeze response. Because you care about what you do, you may be fearful of messing up. Being in a state of fight-flight-freeze is all-consuming; it will not only hold you back and make you feel unhappy, it will distort what your future could be like. Challenge can get the better of you at times, but it's how you handle it that matters. That's where I come in.
I see strengths and brilliance in you that you don't even know you have
We will identify, work on and move past any challenges or blind spots you may have
I motivate and inspire you to design, create and achieve incredible results
A warm welcome to the beginning of an exciting new chapter in your life and businesses.
I'm Carolina Frohlich, High Performance Life Coach and Business Coach to ambitious Leaders and Entrepreneurs.
I am an accredited Transformational Life Coach, Business Consultant, Entrepreneur and award-winning Author. I am an expert in how business, careers, relationships, family and lifestyle all interconnect.
I have twenty years' experience in coaching high performing clients in the corporate world at board level, in public enterprise and high-profile private individuals.
It is my privilege to coach men and women of all ages: successful Entrepreneurs, Leaders, Celebrities, CEOs, DEOs, Executives, Barristers, Lawyers, Surgeons, Doctors, Actors, Sportsmen, MPs, Creatives and busy high-performing professionals. I help my clients maximise their potential and performance in all areas of their professional and private lives and LIVE POWERFULLY.
My clients create inspirational results. They are powerful visionaries. They are high performers who are successful or aspire to lead successful, meaningful lives. THEY TAKE ACTION. They love growth, accomplishment, adventure, variety, flexibility and freedom. They are highly curious and excited about life; they are open-minded, passionate about what they do and love having fun. Many work internationally. Being successful, happy and leading extraordinary lives are major priorities.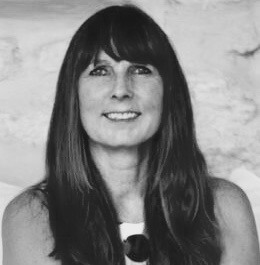 Benefits of working with me
The power of the work I do is evident from the offset. I am highly experienced, structured, flexible and action-oriented.
I help you live powerfully. 
I am an expert at how business, careers, relationships, family and lifestyle all interconnect.
I transform people's lives. Guaranteed.
Transformational coaching is at the cutting edge of coaching. My coaching not only seeks to achieve performance- and life-related outcomes and goals, through transformational coaching and positive psychology, we also explore the deeper, more meaningful reasons behind any presenting patterns, challenges and aspirations you have.
Not only can you expect a greater understanding of who you are at the core, you will identify what you really want, accomplish exciting personal and professional aspirations and have an overall greater satisfaction with life. As well as:
a much healthier lifestyle

improved energy levels, fitness and wellness

fresh perspectives on personal challenges

clearer direction of where you're going

greater leadership skills

improved belief system

increased self-confidence and self-esteem

greater self-awareness and higher levels of emotional intelligence

enriched relationships with family members and work colleagues

enhanced life-work balance

improved personal time management so you have more free time

greater interpersonal effectiveness

improved communication skills

improved business management and higher work performance

SMARTer planning and decision-making skills
As the pioneer of HQ™ – the Happiness Quotient, we will explore your happiness levels for all areas of your life.
What Is Professional Coaching
Relationship Coaching
Life Coaching
Careers Coaching
Business Coaching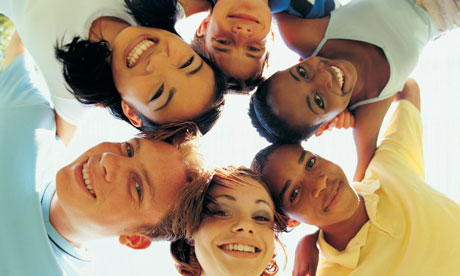 Family Coaching
Choose the package that works for you
For your complimentary consultation, please book 90-minutes out of your diary. During our conversation, we will focus on the areas you want coaching around. I will assess your current situation, answer any questions you may have and let you know how I work. We will have an opportunity to get to know one another, build rapport, get a feel for our chemistry and establish whether we feel we will be a good fit for one another.
After your complimentary consultation, if we decide to work together, I will send you a coaching questionnaire to complete. Personal Intensives and Breakthrough Sessions are face-to-face. Weekly, fortnightly and monthly Coaching Packages are via telephone, Skype or Zoom.  

DIRECTION: 3-Months Weekly Coaching Package
DIRECTION is designed for people who want to achieve life goals, with the opportunity to focus on a 2-3 key areas. 
Over the course of 3-months, you will receive 10 weekly sessions of private coaching
We start with 1 x 2-hour Life Visions & Goals Clarification Session
Followed by 9 x 1-hour weekly private coaching sessions

MOMENTUM: 6-Months Fortnightly Coaching Package
MOMENTUM is designed for people who want to achieve life and business goals, with the oportunity to focus on several key areas. 
Over the course of 6-months, you will receive 12 fortnightly sessions of private coaching
We start with 2 x 2-hours Life & Business Visions & Goals Clarification Sessions
Followed by 11 x 2-hours fortnightly private coaching sessions
Email support between sessions

ADVANTAGE: 12-Months Monthly Coaching Package
Designed for people who want to take ADVANTAGE of regular monthly sessions, for ongoing accountability and support of life and business goals. 
Over the course of 12-months, you will receive 12 monthly sessions of private coaching
We start with 2 x 2-hours Life & Business Visions & Goals Clarification Sessions
Followed by 11

 monthly x 2-hours private coaching sessions

Telephone support between sessions

REBOOT: 1 x 3-Hour Breakthrough Session
Designed to explore a specific goal or challenge. 
One 3-hour REBOOT Breakthrough Session 

face-to-face 

tailored to you 
Get clarity and new perspective away from the hectic world of business and explore challenges amongst nature 

POWER: 1-Day Personal Intensive
Overnight coaching getaway designed to explore, clarify and plan for a specific stretch goal, aspiration or challenge.
Escape from the volatile world of business and solve challenges in an area of outstanding natural beauty and empower yourself amongst nature

1-day POWER 

face-to-face

 

coaching tailored to you 

We will work one-to-one on your visions, goals, strategy, mindset or personal project

Followed by a 2-hour telephone call one week later
1:1 Coaching Luxury Break
YOU are the most important asset in your life and business.
How much time do you take off just for you, to regroup your thoughts and feelings, generate fresh new ideas, focus on your visions and goals and completely relax at the same time? 
This much needed coaching break is the perfect opportunity to recuperate, brainstorm and get results in stunning surroundings, whilst receiving 1:1 daily coaching to address your visions, goals, businesses and life. You will return home empowered, inspired and relaxed.
Your 3-night or 6-night 1:1 coaching break, at a 5-star luxury hotel on the Balearic island of Eivissa, (an easy 2-hour flight from London City airport), is uniquely tailored to you.
Carolina is extremely professional and an excellent listener whose organisation and attention to detail are in themselves motivating. Her experience and knowledge of other professions adds to the depth and sensitivity of her coaching.
From the very first moment I spoke to Carolina, I knew she was the woman to coach me through my need to improve my work and home life balance. She listens carefully and provides a safe environment to air my concerns. She empowered me beyond all belief and her confidence in me enabled me to turn my life around and achieve the balance I knew I needed to address and change for years. Thanks so much Carolina!
Working with Carolina has been a really rewarding and transformative process. Her beautiful, loving fun personality really helped me feel at ease in our coaching sessions. She has a deep understanding of her work and has gently guided me through some tough business decisions and some extremely frightening, emotional family problems. Carolina is extremely empathic and real joy to work with. I feel I can tell her anything and very proud to call her my coach.
I came to Carolina for coaching and mentoring for a book I wanted to write. I had been trying to get it off the ground for the last four years. Her energy and compassion is contagious, and I am nearing completion of my first draft. I cannot thank you enough!
Working with Carolina has been incredible. She is a wise and experienced coach. I felt different emotions- some of them new, some of them uncomfortable, all of them with positive outcomes. I am feeling so much better about myself and my commitment and capacity to change. Within 4 months, the relationship with my wife has completely turned around for the better. We have begun a new life together and a new career direction for me that fits in around our family life. I now feel like my life has turned a corner into a new place where a brighter future is happening.
When I started coaching with Carolina, I was at an all time low in my career. I was worried that I was too old to change careers, with family and financial responsibilities and two kids at university. She helped me find my passion again. I have now changed my career, and I am doing a job I love. In fact, it is my dream job. You are a big inspiration Carolina!
Carolina's knowledge and empathy is evident from all angles. She is a role model for parents who want to preserve confidence and self-esteem in their children.
Little did I know when I googled 'Life Coach' and clicked on to Carolina's website I was about to make the biggest and best change of my life. I was about to get divorced, stuck in a rut, I was stressed in my career, and I wasn't taking care of myself. Three months later my world could not seem a more different place. I have regained my confidence, I am no longer stressed in my job, in fact, I am loving my career again. I have more energy, I work out twice a week and have built up my social life too. Thank you Carolina!
Carolina's delightful and positive approach focused on identifying our son's strengths and recommending teaching strategies for his school. She provides a reassuring presence for beleaguered parents.
Carolina coached and mentored me through my Masters in Archaeology. I got a distinction!!! A very tall order, as I hadn't even started my final thesis and had only four months to do it in. Carolina had been recommended to me by a friend, and I really didn't think it was possible to achieve what I did in such a short amount of time. It was hard work, but Carolina motivated me in ways I didn't think were possible. I came to her with low self-belief and ended on an all time high. I can't tell you how grateful I am.